Telum loves to highlight the diverse and vibrant agencies in the Australian and NZ PR and communications landscape. We want to encourage networking, business opportunities, and to celebrate the great initiatives being worked on.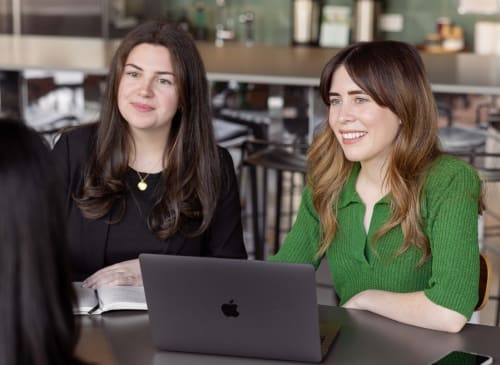 In this edition, we look at
Honey Buzz PR
, founded by Chelsea Cucinotta. With experience in journalism, Chelsea has a passion for news and knows what makes a good pitch. She started the PR agency in 2021.
What services does the agency offer?
Media relations
Brand activations and events
Influencer relations
Content creation
Social media management
Talent management
What size is the agency?
We are a boutique agency, with a team of two. We also work with high calibre contractors who are experts in their fields.
Where does your agency have an office?
We are based in the Melbourne CBD, but service clients Australia-wide.
Do you have a particular area of focus?
Our client base is varied and includes hospitality, technology start-ups, non-profit organisations and individuals wanting to elevate their personal brand.
Our clients are all passionate about what they do and want to make a real difference in their industry.
Why did you start the agency?
My zest for news and desire to start my own business inspired the launch of Honey Buzz PR in 2021.
Having been on the receiving end of pitches in my role as Assistant to the Chief of Staff at 9 News Melbourne, I know what makes a story newsworthy. I also know how a newsroom operates, which gives our agency an advantage when it comes to generating buzz for businesses.
What is next for your agency? What is the five-year goal?
I am in the process of hiring a new team member. The past 18 months have been an incredible learning experience, but I know that if I want to continue growing, I need more than contractors and interns.
The five-year goal is to make Honey Buzz PR a household name. I want our agency to be known for forward-thinking, outside-of-the-box campaigns. I would also like to grow our pool of talent.
In a sentence, describe your ideal relationship with a journalist.
We work with journalists to tell stories, doing whatever we can to make the process as smooth as possible. This means tailoring pitches to each individual journalist and taking on any feedback we receive.
Tell us about a campaign you are currently working on or are particularly proud of.
We ran an activation for Gigi's Gelato, giving away 100 free cups of Aperol Spritz sorbet to celebrate the first day of summer. We organised everything from content creation to media coverage and social media management. It was a really successful and rewarding campaign.
Any key PR trends your agency is keeping an eye on?
We are looking to pursue more brand activations to get new audiences to experience our clients' products and services. Our motto is to go above and beyond the norm and stand out from the crowd.
We are also studying the evolution of mainstream media so that we are well-equipped to work with journalists as their role and industry changes.
What skillsets do you look for in new hires?
I am currently looking for someone to join our hive, an ambitious individual who can see themselves growing with us. Of equal importance are strong communication skills and a demonstrated ability to think outside the box. If this is you or someone you know, get in touch!