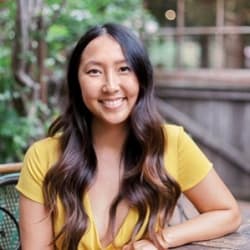 Telum is looking to highlight the diverse and vibrant agencies in the Australian and NZ PR and communications landscape in upcoming editions of our PR Alert. We want to encourage networking, business opportunities, and to celebrate the great initiatives being worked on. If you'd like your agency to feature, get in touch at alert@telummedia.com
In this edition, we look at
The Do PoV
, founded by
Amanda Do
. After living abroad for eight years, Amanda moved back to Sydney in 2020 and began her own consultancy to help brands get results and build their network.
What services does the agency offer?
We offer services including influencer marketing and management, data-led public relations, social media management, communication strategy workshops and content development.
What size is the agency?
I operate as a one-woman consultancy and pull in relevant freelance talent from around the world.
Where does your agency have an office?
Spaces, a co-working space located on 60 Martin Place.
Do you have a particular area of focus?
Health, lifestyle and tech.
Why did you start the agency?
I'm Vietnamese Australian and lived abroad for eight years, returning to Sydney in September 2020.
I started The Do PoV after seeing how disheartened founders were by their big agency experiences. To help founders in their brand-building journey, I work directly with them to deliver results and pull in a global network of freelance talent, as needed for a custom-built team.
Living in New York, I discovered my purpose to tell stories that deserve mainstream attention. From normalising our perception of menopause at midlife, living with chronic illness to disability inclusion in everything - these are topics I care about. My consultancy aims to help elevate brands tackling taboo topics and bringing inclusive product experiences into the world. 
What is next for your agency? What is the five-year goal?
To do work that is purposeful, thought-provoking and fulfilling.
In a sentence, describe your ideal relationship with a journalist.
One of mutual respect and friendship.
Tell us about a campaign you are currently working on or are particularly proud of.
I worked on an awareness campaign and partnered with influencers across the US and UK who live with autoimmune illnesses and menopausal symptoms. The brief was to show how a wearable device worked for instant relief during moments in life where you can't control your temperature (hot flashes, night sweats, cold rushes).
While collaborators were sceptical of the device at first, they were instant fans after trying it for themselves and told me it was a "life changer" and improved their quality of life. This kind of feedback is what drives my purpose to do what I do. You don't need to suffer in silence when there is new and accessible tech available to help you live a better life.
Any key PR trends your agency is keeping an eye on?
Growth in affiliate marketing will make earned media placement more challenging. As media become shorter on time, concise storytelling in the subject headlines will be king.
What skillsets do you look for in new hires?
A passionate storyteller, creative thinker and problem solver. From a culture perspective, someone that truly cares about accessibility and inclusion in Australia is a person I'd consider hiring.