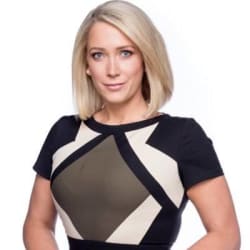 Welcome to the Telum Spotlight, a quick insight into some of the interesting people in the PR and Communications space, as well as freelancers and those launching their own boutique agencies. Today we shine the Spotlight on Tineka Everaardt. A media insider and comms professional, Tineka recently launched her agency, Everlist, providing services from media training and media releases to talent management and voice overs.
By way of introduction:
I'm an award-winning journalist with 14 years' experience in radio and TV newsrooms, including the Today Show, 7NEWS, 9 News, Triple M and A Current Affair. I've also worked as a Senior Political Media Advisor and Communications Manager at Priceline.
The trick to getting media attention is thinking and writing comms like a journalist. I wanted to offer an industry insider's perspective to PR agencies, so I launched my business, Everlist, in August. I provide impactful media releases, practical media training, critique of client media interviews and voice overs.
First job:
My first media gig was writing, recording, and editing news bulletins for Australian Independent Radio News. I was a cash-strapped uni student and worked out of my parent's lounge room, which I turned into a makeshift studio complete with blankets draped on the walls to reduce echo (Mum loved that haha).
One thing you would change about the communications industry:
Being a former journalist, I received thousands of media releases. Many of these were over-written and cumbersome with a poorly selected angle. Releases need to cut through and grab the attention of the reader within the first paragraph. It should be crafted like a strong newspaper story.
Most admired person in comms:
Honi Rosenwax, Founder and CEO of Arize Communications. I had the pleasure of meeting Honi while I was Senior Reporter at A Current Affair. She showed a genuine interest in getting inside the mind of a journalist and invited me to speak to her team about how to get a story coverage. I was incredibly impressed by her eagerness to understand how newsrooms work, and I feel it's given her team and clients the winning edge.
Most admired journalist:
I think Adele Ferguson is incredibly gutsy and I admire her so much. She gives people a voice and stands up for what's right, no matter how big or influential the players involved are.
Advice to anyone starting out in comms:
There's a saying, "knock on enough doors and one will open". That's true in communications and in getting a client coverage, only if doors aren't opening, you must think like a journalist!
Essential daily reading:
What's trending on Twitter.
Favourite book:
Man's Search for Meaning, a book written by psychiatrist Viktor Frank, a prisoner in a Nazi concentration camp. What this man went through, and how he did it, has influenced the way I think day to day.
Favourite film:
Anything with Arnold Schwarzenegger! He's always reminded me of my Dad, who still keeps fit and gets around on a big motorbike. Born in Holland, he came to Australia as a kid, pushed himself to learn English, then later, went to radio school and became one of Melbourne's most loved radio presenters on Magic 1278, 3AW and 3AK. Both he and Arnie are inspirational.
Dream holiday:
An overwater bungalow in the Maldives. That was meant to be my honeymoon destination, but sadly our wedding had to be postponed twice and the honeymoon went out the window!
Clickbait fact about you:
I interviewed Dolly Parton alongside my Dad. Can you believe, no questions were off limits? (A rarity in the entertainment world.) She is the most down to earth and charming woman.
Quotable you:
"You miss 100% of the shots you don't take."