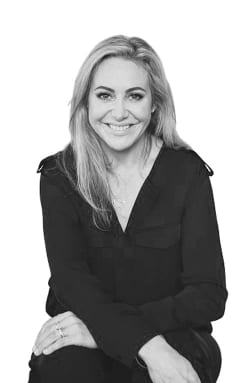 Telum is looking to highlight the diverse and vibrant agencies in the Australian and NZ PR and communications landscape in upcoming editions of our PR Alert. We want to encourage networking, business opportunities, and to celebrate the great initiatives being worked on. If you'd like your agency to feature, get in touch at alert@telummedia.com
In this edition, we look at
Impact PR
, founded by 
Fleur Revell-Devlin
. She started the agency almost two decades ago, with the main aim of delivering media coverage that has significance to clients. 
What services does the agency offer?
Impact PR provides a wide range of services including strategic public relations, corporate communications crisis and issues management, influencer management, media training, event management and social media support.
We pride ourselves on being able to meet the needs of all industry sectors ranging from lifestyle to corporate.
What size is the agency?
We're boutique, made up by a senior team of former journalists and PR consultants. The agency's directors work on every account personally - a model which has seen us represent a wide range of companies, from blue chip multi-nationals to local start-ups. 
Our size is a core advantage for us, allowing us to move dynamically, autonomously and efficiently, adapting as required to editorial opportunities as they manifest.
Where does your agency have an office?
Our Auckland office services clients from New Zealand and around the world looking to raise the profile of their brand in this market, Australia and through our global partner networks into dozens of other countries.
Do you have a particular area of focus?
Our speciality is generating editorial news coverage in high reach media, along with influencer engagement. We cover a range of industries including consumer / lifestyle, healthcare, property, tourism, tech and B2B. 
Who is the founder and why did they start the agency?
Impact PR was founded by Fleur Revell-Devlin almost two decades ago. 
Fleur is an award-winning former journalist, who moved into public relations to help businesses bring their stories to life in media. The agency was based on a philosophy of providing senior level service - ensuring clients saw the full benefit of our experience in media. 
Today that business model remains the same - delivering media coverage which has made a significant contribution to the strategic objectives of the brands we work with, as well as helping us in building long term client retention.
What is next for your agency? What is the five-year goal?
Impact PR has curated a client base of brands we enjoy working with. We want to ensure we continue to expand and to work with organisations where we can make a real difference. 
In a sentence, describe your ideal relationship with a journalist.
When working with journalists it is of paramount importance to us that we respect their journalistic integrity and support them in delivering newsworthy content.
Tell us about a campaign you are currently working on or are particularly proud of.
This week we are working on launching an organic winery, which will be developed by French lifestyle brand Edmond de Rothschild in Central Otago and a new cross-cultural collaboration product - a hāngi pork steamed bun.
Both are very different products, however collectively they have been covered by a wide range of TV, radio, print, digital media and influencer engagement, which is a testament to the potential of traditional PR, in tandem with content created for new platforms, to deliver high reach general news coverage for consumer brands.
Any key PR trends your agency is keeping an eye on?
We are hearing from journalists that brands, particularly consumer brands, are becoming "disconnected" from traditional media. In many cases they have lost the ability to form relationships with editorial channels and may not recognise the value that organic earned media can provide.
Our perception is that the full potential of PR has been lost as the media landscape has evolved - particularly since the rise of digital media. The realisation for us is that the definition of PR has changed significantly over the past 10 years and that the industry needs to look at better promoting itself to a new generation of brand owners.
What skillsets do you look for in new hires?
In new staff we look for experience in media, a passion for storytelling and the willingness to go further to produce outcomes they can be proud of.