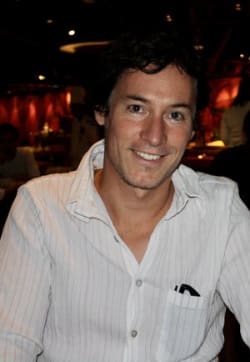 Welcome to the Telum Spotlight, a quick insight into some of the interesting people in the PR and Communications space, as well as freelancers and those launching their own boutique agencies. Today we shine the Spotlight on James Williamson in Melbourne, who recently launched ceteris communications. James has two decades of experience in the communications industry, including senior roles with Aware Super and VicSuper, and was Communications Manager at both Invesco and Goldman Sachs.
By way of introduction:
I started ceteris communications this year with a mission to help clients build their brand and create enduring value for their customers. Based In Melbourne, ceteris crafts digital and AI-aware marketing communications that inspire customers and amplify brands. We believe simplicity, creativity, empathy and technology help clarify brands and refine marketing. In helping client, I draw on deep experience in B2B and B2C marketing, communications, media and AI strategy, investments, copywriting and editing, media, digital, video and podcast, and content design.
First job:
It was in a bank working with numbers and data, with the express objective of saving money to go backpacking around the world. That job made me realise that what I wanted to do in my career was work with words and ideas and apply them in creative, innovative ways. I've always been an avid, interested reader and, reflecting on it, this passion was always going to push me towards communications, journalism or publishing.
One thing you would change about the communications industry:
I think it would be to create more awareness that it's such a diverse, ever-changing profession, open to people with a wide range of skills, experience and passions. I don't think you need a degree in communications to do well in the industry, but I do think you need a curious and critical mind, an ability to connect with an audience, a thick skin, and a willingness to work hard.
Most admired person in comms:
Richard Branson. He's not a "comms professional", yet he's the best brand communicator in the world, in my view. The stories he tells, he lives. He's got that rare ability to connect with any audience and make you believe.
Most admired journalist:
My partner, actually. She's a seasoned journalist and a United Nations award-winner for her reporting on indigenous matters.
Advice to anyone starting out in comms:
Be honest and passionate and determined about communicating what you believe and the value, and values, you advocate.
Essential daily reading:
For news, it's the New York Times, the Financial Times, and The Guardian. For great, short, interesting blogs it's Medium. For local news, it's The Age and the ABC app.
Favourite book:
I think it's a toss-up between two totally different novels: Nineteen Eighty-Four and the Lord of the Rings.
Favourite film:
Again, rather oddly perhaps, a tie between The Godfather and Psycho. Two genius directors telling incredible, original stories.
Dream holiday:
A road trip from Canada (in summer!) down through the best parts of the US, then Mexico. Taking wonderful photos, eating great (and bad) food, meeting wonderful and eccentric people, and just living this dream.
Clickbait fact about you:
I was eye to steely eye with Eddie McGuire on Millionaire Hot Seat on the $100K question. The question involved JRR Tolkein. I correctly eliminated two options, but chose the wrong answer. To this day I cannot watch the show.
Quotable you:
I might be heard saying, "fair enough" or "brilliant". I'm inspired by a quote from Penelope Cruz's character in the movie Vanilla Sky: "Every passing minute is another chance to turn it all around." I believe this is so true in life.